Dawson Mullin received his undergraduate degree from the University of Victoria in 2004 and his law degree from Bond University in Australia in 2007.  He started Dawson Mullin Law Corp in 2011 and has since built one of the busiest real estate law practices in Victoria. 
Dawson has substantial experience and knowledge in the areas of residential and commercial real estate and mortgage transactions.  Each year he assists thousands of clients buying, selling and mortgaging property all over British Columbia. Dawson also practices in the areas of estate planning and corporate law. 
In his spare time, Dawson enjoys travelling, sports and spending time with his young family and friends. 
Please contact Dawson 250-590-1154 with any legal questions you may have.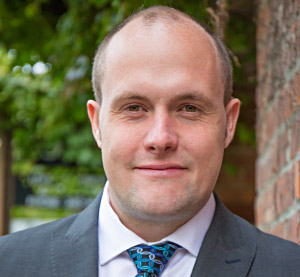 Lee T.J. Fisher is a graduate of the University of Alberta Law School (LL.B.) and the University of Victoria for his undergraduate degree (B.A. Sociology). He has practiced law in the Province of British Columbia since 1998 primarily in Vancouver, Victoria and Salt Spring Island. He has extensive experience and expertise in the areas of secured transactions, real estate and property law including real estate development, mortgages, financing and lending law, wills and estate planning, estate administration and probates, corporate and commercial law, leases, and negotiating settlements of civil disputes.
Lee also has experience in the courts of British Columbia having practised civil litigation for over 5 years early in his legal career. He has extensive courtroom and trial experience, including jury trial experience which he finds of great assistance to his current solicitor's practice, particularly with regard to the importance of drafting well worded, clear, concise and precise documents. Mr. Fisher litigated many cases in the areas of insurance, motor vehicle, personal injury, forest fire law, municipal law, libel and defamation, commercial disputes and environmental and real property disputes. He acted as co-counsel on numerous cases with a former B.C. Provincial Court judge, as well as a current B.C. Supreme Court judge, prior to his appointment to the Bench.
Lee employs a pragmatic and economically prudent approach to his practice and is committed to providing a superior level of expertise and service to his clients. He also enjoys being actively involved in the community by volunteering as a coach and manager and fundraiser for his two daughters' baseball, fastball and hockey teams for several years and supporting numerous other worthy charities, causes and sporting organizations and events including various charity golf tournaments.
Outside of his busy law practice, Lee enjoys spending time with his two daughters and French Bulldog Floki. He keeps active playing golf, weight training and being a fervent fan of MLB, NFL and NHL.